As we continue to grow, South Bay Wire and Cable Company, LLC has positions to fill immediately at both our Idyllwild and Temecula locations.
We have openings in all departments on all 3 shifts for our manufacturing divisions.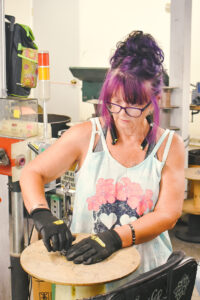 Individuals must have basic math and writing skills.
Prior manufacturing experience is a plus, but no experience necessary and we will train.
Must be able to lift up to 50 lbs. on a repetitive basis and will be required to both stand and sit for prolonged periods of time.
Good attendance is a requirement.
Looking for individuals with a positive attitude and ability to work well with others.
Full-time positions only.
Our wage scale is $19.30/per hour up to $38.59/per hour.
Pay based on experience with room for growth.
We offer a 4-day workweek (40 hours per week) with either Friday or Monday off or a traditional 5-day workweek (40 hours per week) based on your preference.
After completing training, overtime and double time are available to qualified employees. Shift differentials are paid to our 2nd and 3rd shift employees.
We offer a robust benefits package that includes 100% employer paid medical insurance with zero deductible along with options to add dependents at our cost.
We also offer ancillary plans such as dental, vision, critical illness and hospital confinement insurance.
All employees receive employer paid life and AD&D insurance along with a generous 401K plan with Company match.
We offer discretionary yearly bonuses to production employees based on various criteria.
All employees begin earning vacation time from day one and earn up to 4 weeks of vacation time per year based on length of employment.
In addition, all employees receive 30 hours of sick pay and 10 paid holidays per year.
We pay weekly and direct deposit is available.
Fax resumes to (951) 659-6183 or email to hiring@southbaycable.com.
Please view the sections of this website to learn more about us! We have been in business since 1957 and local to the area for over 50 years!
We are an Equal Opportunity Employer.
Due to our federal government contracts, drug testing is required prior to the start of employment.